Address of the Institute
Indian Institute of Science Education and Research Thiruvananthapuram (IISER TVM),
Maruthamala PO, Vithura,
Thiruvannanthapuram - 695551.
Kerala, India
Phone
Security Desk-Round the clock : +91 (471) 2778028
Main Gate-Round the clock : +91 (471) 2778088
Reach IISER TVM:
The campus is about 7 Km from Vithura Junction. Vithura is a small village situated at about 50 km from Thiruvananthapuram. Vithura is the crossroads to various tourist, cultural, and religious centres, Surrounded by the Western Ghats (Sahyadri). IISER TVM is about 50 km from Thiruvananthapuram central railway station.
From the Airport:
IISER TVM is about 60 km from the airport. A taxi will cost around Rs. 2500/- from Airport to IISER TVM Vithura.
From the Railway Station/KSRTC Central bus station:
IISER Thiruvananthapuram is about 50 km from Thiruvananthapuram Central railway station/KSRTC central bus terminal complex popularly known as Thampanoor. KSRTC (Kerala State Road Transport Corporation) bus services are available from KSRTC Central bus station (situated just opposite to the central railway station) to IISER TVM, Vithura campus.
The following are advised:
If you are coming by taxi or auto rickshaw, please get the vehicle inside the campus as it can be a fairly long walk from the gate with the luggage.
If you are arriving by train or bus, alight at either Thiruvananthapuram Central railway station or KSRTC bus terminal complex (main railway station and bus stand) at Thampanoor. The frequency of buses is good from KSRTC bus terminal complex to Vithura bus stand. You can alight at KSRTC bus stand vithura and can get an autoriskshaw or a KSRTC bus to IISER TVM. KSRTC buses halt at Jersey Farm bus stop which is close to institute main gate. Bus fare from Thiruvananthapuram Central to Vithura is about Rs

65/-

.
KSRTC Bus Schedule

Thiruvananthapuram Bus Terminal to IISER Campus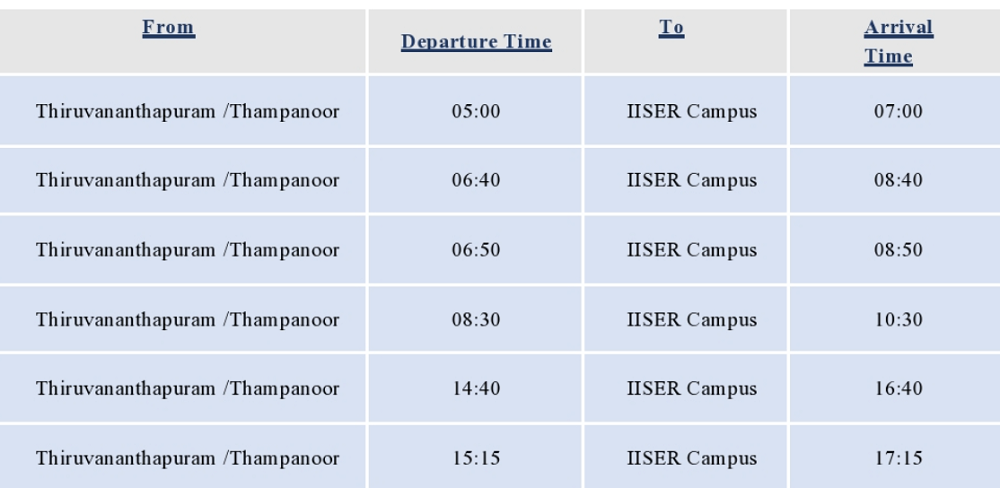 Thiruvananthapuram Bus Terminal to Vithura Bus Depot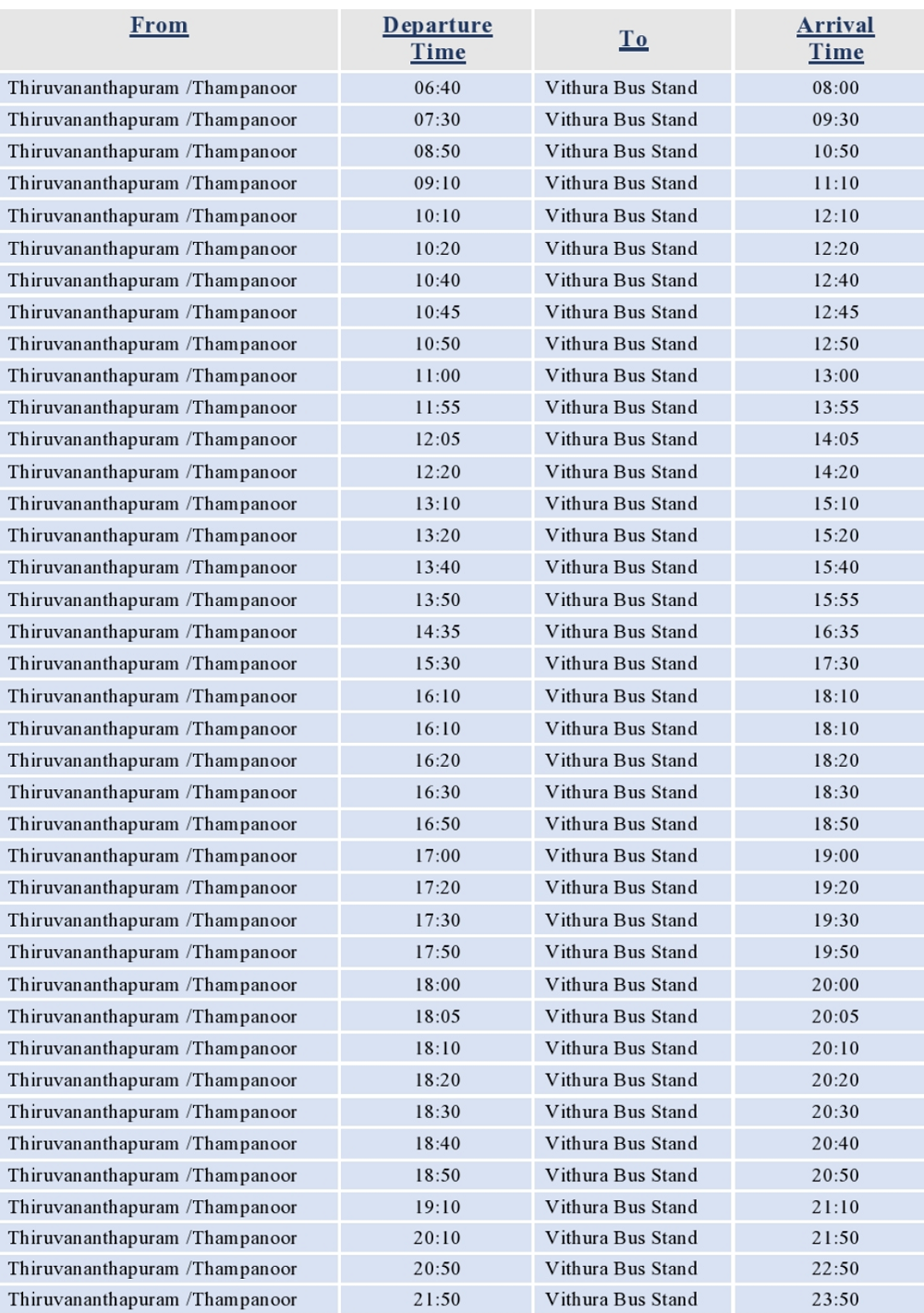 IISER Campus to Thiruvananthapuram Bus Terminal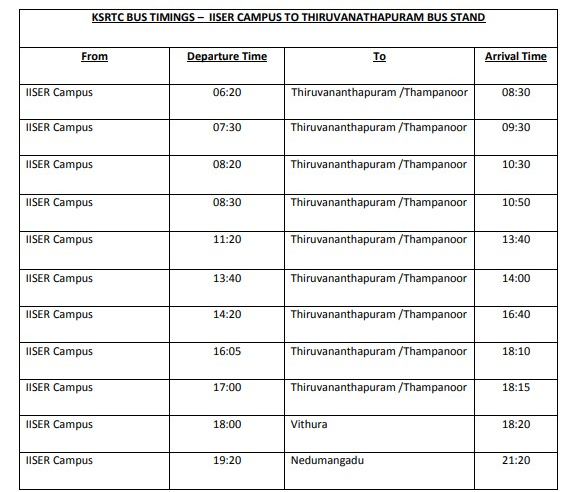 Vithura Bus Depot to Thiruvananthapuram Bus Terminal
Map
Hotels Near IISER Thiruvananthapuram